About Barrier Bay Resort
Adults Only Couples Resort
Barrier Bay Resort is the perfect getaway destination for everybody; where you can choose to do as much or as little as you want. Whether you're an outdoors person looking to explore and discover adventures or needing a place to escape from the busyness of everyday life and simply relax for a few days, we are everybody's paradise.
Nestled in the peace and quiet of Whiteshell Provincial Park, we provide a soothing, yet stunning natural environment where experiences and rejuvenation intertwine.
For those seeking adventures, you'll find that on, or off-site brings endless possibilities. On-site, swim a few laps in our heated in-ground pool, take full advantage of the various complementary or rental options for outdoor equipment, or take a dip in the bay.
Nearby, are numerous self-guided hiking trails that have exquisite views and sights of Whiteshell Provincial Park. A fan favorite when staying with us is exploring Bannock Point. Play a quick game of tennis with the courts only three minutes away, or if golfing is more your style, head over to the course 35 minutes away.
Our secluded resort offers some of the best views of the stars and northern lights. What else could be better than cuddling around a fire, roasting marshmallows, while admiring the gorgeous night sky?
If relaxing and leisure are what you're craving, feel free to do that too. Lots of guests take joy from snoozing in our comfortable beds, lounging in their hammocks, reading a good book on their screened-in porch, taking a soak in their jacuzzi tub, or simply watching the sun go down over the lake.
Barrier Bay is kid-free and pet-free for the most relaxing experience.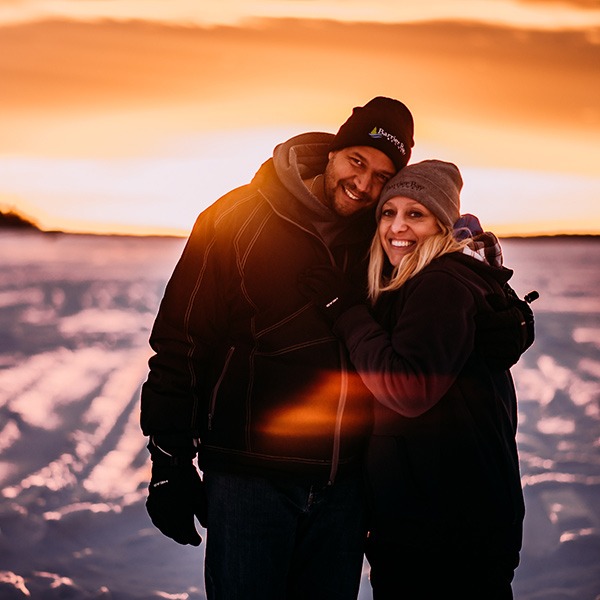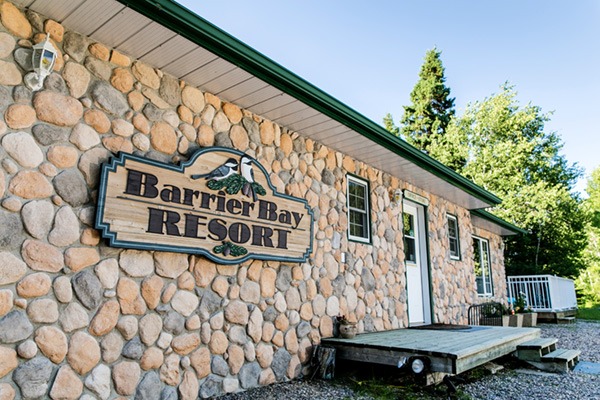 Do you hate packing? No problem! When you visit Barrier Bay, you can pack light. Our Convenience Store and Giftshop has everything and anything you need. Check out our selection of spices, sauces, and everything in between you would need to cook a homemade meal. Finish it off with dessert from our large selection of snacks, chocolates, and even ice cream cake!
Grab the necessities like shampoo, conditioner, soap, body wash, toothpaste, and lotion; or treat yourself with a candlelit, soothing bath with our various bath bombs and scented candles.